What Happened To Everykidinapark.gov?
Everykidinapark.gov was a website created so that fourth-grade students in the United States could easily get a free pass to hundreds of federally managed lands and waters for a whole year. The main aim of the website was to encourage kids to connect more with outdoor activities.
An attempt to access Everykidinapark.gov today quickly triggers the message, "everykidinapark.gov's server IP address could not be found." You don't need to keep trying because there is nothing wrong with your internet connection; the website is no longer online.
The website invited fourth-grade learners to "Marvel at the St. Louis Arch, the Florida Keys, and the Frederick Douglass House. Listen to wolves howl. Walk in dinosaur tracks. Look up into the inky night sky, and reach for the stars!"
In this article, we follow the site's history to find out what happened to it. We also attempt to answer questions about why the program targeted fourth graders and how it was funded.
The History of Everykidinapark.gov
Former U.S. President Barak Obama launched the Every Kid In A Park initiative in 2015. In a statement marking the launch, Obama said, "Because no matter who you are, no matter where you live, our parks, our monuments, our lands, our waters — these places are your birthright as Americans."
The project was an interagency initiative supported by the U.S. Interior Department, U.S. Forest Service, National Parks Services, U.S. Army Corps of Engineers, U.S. Fish and Wildlife Service, and the National Oceanic and Atmospheric Administration.
In a Forbes.com article, Vanessa McGrady reports about the launch. She quotes a White House statement, which indicates why the former president launched the Every Kid In A Park Initiative.
The statement reads, "Today, more than 80 percent of American families live in urban areas, and many lack easy access to safe outdoor spaces." Adding, "At the same time, kids are spending more time than ever in front of screens instead of outside."
The White House also cites the 2010 Kaiser Family Foundation study, which concluded that kids spend over seven hours using electronic media. With so much time devoted to electronic media, kids no longer have time to do outdoor activities, such as learning to ride bicycles and playing in parks.
Helping Fourth Graders Connect With the Outdoors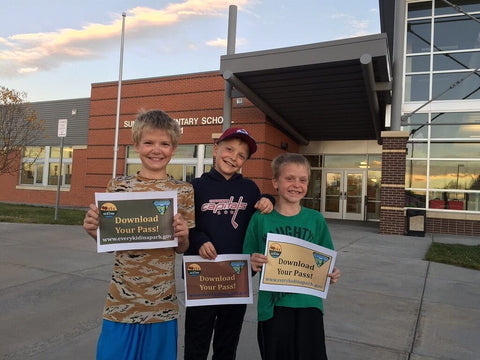 Everykidinapark.gov was undoubtedly created for fourth graders. Evidence of this could be found in its simple design. To get a pass and start planning a trip, the fourth-grade learners had to:
Visit Everykidinapark.com and print a pass.
Use the toolson the website to plan a trip.
Use the pass to enjoy national parks, lands, and waters for an entire year.
The website advised learners to print the pass and bring it to the places they visited because electronic copies would not be accepted. Each pass also had a unique code, meaning that a learner could not share it with friends.
With the printed pass, the fourth graders could then visit national parks and federal waters and lands from September 1, 2015, through August 31, 2016.
Everykidinapark.com also included several activities related to taking trips, such as packing and safety tips and activities aligned to the grade-four curriculum. It provided resources for both educators and learners.
Why Fourth Graders?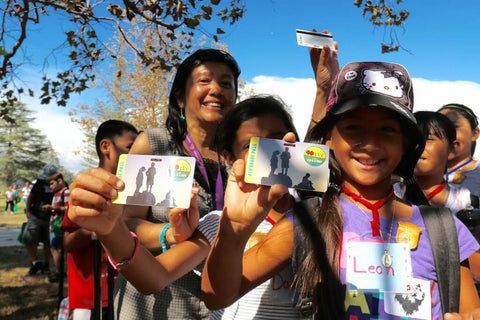 If Everykidinapark.gov wanted to encourage American schoolchildren to interact more with the outdoors, why did it specifically target fourth graders?
In an ABC News article entitled Why the White House Picked 4th Graders For Free National Park Admission, Serena Marshall attempts to provide the answer. She quotes a White House official who said this was done for "logistical, educational and instructional reasons."
One of the logistical reasons is that children in the 4th grade still have only one teacher. This makes it easier to reach the group.
The White House official also said that the "NPS and other land and water agencies already have 4th-grade programming in place in many locations." Adding, "Many states focus on state history during the 4th grade, which aligns well with what NPS and other land managers have to offer."  
The U.S. Forest Service also explains why fourth graders were specifically selected. The service reports that "Research shows that children ages 9-11 are at a unique developmental stage in their learning where they begin to understand how the world around them works in more concrete ways." Moreover, "At this stage, they are receptive to new ideas and most likely to hold positive attitudes towards nature and the environment."
Funding Every Kid In A Park
To get the kids into parks, someone had to foot the bill. The White House indicated that for the nearly 500,000 4th graders to travel across the U.S. as part of the Every Kid In A Park initiative, financial support was made available by a combination of existing federal funding and philanthropy.
The White House also announced that Idaho, Indiana, Nevada, New Mexico, New York, and Wyoming agreed to honor the Every Kid In A Park pass in their state parks.  
The Outdoor Alliance For Kids (OAK) reports that over 2 million kids downloaded the pass from 2015 to 2017. The same organization puts money obtained from private investments so far at $5 million, which was mainly used to support low-income kids. OAK describes itself as "a national strategic partnership of organizations from diverse sectors with a common interest in connecting children, youth, and families with the outdoors."    
Becoming Everykidoutdoors.gov
When the Trump government threatened to terminate the Every Kid In A Park program, OAK says it led efforts to save it. These efforts lead to the passing of the Every Kid Outdoors Act of 2019. The act changed the program's name to Every Kid Outdoors and authorized the program to run for another seven years.
When the name of the program changed to Every Kid Outdoors, Everykidinapark.gov started redirecting to Everykidoutdoors.gov. The new site provides the same information as the one it replaced.
In 2021, OAK reports that it is working with Congress to increase funding for Every Kid Outdoors to $25 million. The organization says that its efforts are driven by the belief that "every child should be able to access America's incredible, unparalleled network of national, state, local, and regional parks, regardless of their ability to pay."